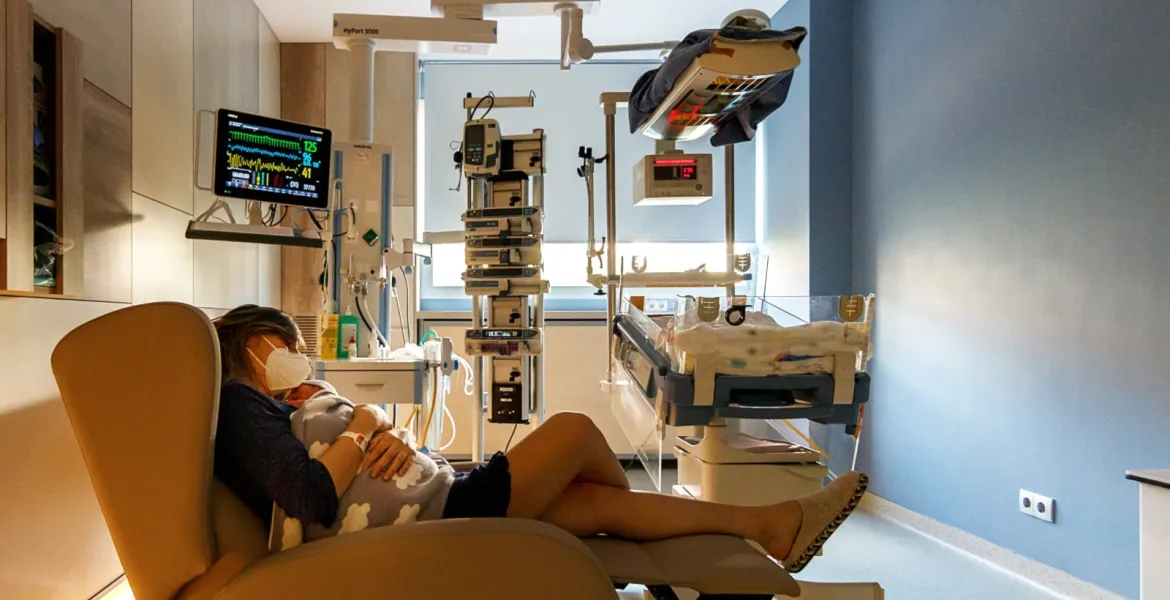 We look after the baby's health, even before birth, with the exhaustive monitoring of mother and child if any problem is detected.
At the Neonatology Department, we look after your child's health from before the birth. We form part of BCNatal, Centre for Materno-Fetal and Neonatal Medicine, with sites at the SJD Barcelona Children's Hospital and Hospital Clínic de Barcelona. 
If any problems are detected during pregnancy, we monitor the mother and the baby throughout gestation and, at the time of the birth, we are prepared to take action. 
We treat around 600 neonates requiring admission into the Neonatal Unit every year, 80% of which are born in the Hospital itself. We also treat babies referred from other hospitals. We offer adapted neonatal transport for transferring the most seriously ill patients.
Why SJD Barcelona Children's Hospital?
Extensive experience in neonatal care
BCNatal es el centro que atiende más prematuros extremos cada año en Cataluña.
Why SJD Barcelona Children's Hospital?
Extensive experience in neonatal care
BCNatal is the center that cares for more extremely premature infants each year in Catalonia
Each year, the Neonatology Department at BCNatal attends around 150 premature infants under 32 weeks of gestation and around 80 premature infants under 28 weeks (weighing less than 1,000 grams at birth). Most of these premature babies are born in our maternity wards, which deal with a large number of high-risk pregnancies. BCNatal cares for more extremely premature infants each year than any other facility in Catalonia.
At SJD Barcelona Children's Hospital , we treat around 20 infants every year with congenital diaphragmatic hernia (CDH), about 100 patients with congenital heart disease each year, and we also perform 110-120 surgeries in the neonatal period.
We have the best surgeons, who perform highly complex operations from the first day of the baby's life. The Cardiovascular Surgery team that treats children and adolescents is accredited by the Spanish Ministry of Health as a national reference centre (CSUR). We work closely with the team performing minimally invasive surgery at the hospital.
Our goal is to avoid any future consequences to the infants we treat. We are experts in detecting neurological (brain ultrasound and MRI) and sensory (impaired vision and hearing) problems early on.
We have preventive treatments (active hypothermia), monitoring programmes for at-risk infants, early care and other methods that promote the development of newborn babies. 
We work with a multidisciplinary team comprised of team members from paediatric surgery and cardiovascular surgery, neurosurgery, ophthalmology, otorhinolaryngology, paediatric cardiology and arrhythmias, infectious diseases, pulmonology, rehabilitation and genetics, to name but some. 
The best setting for preterm infants and their parents
We are highly experienced in treating extremely preterm infants. We have created a special high immaturity program for infants born between week 23 and week 28 of pregnancy and weighing between 500 and 1,000 grams.
Why SJD Barcelona Children's Hospital?
The best setting for preterm infants and their parents
We are highly experienced in treating extremely preterm infants. We have created a special high immaturity program for infants born between week 23 and week 28 of pregnancy and weighing between 500 and 1,000 grams.
Our Neonatal Intensive Care Unit (NICU) takes care of even the smallest details in environmental aspects, such as light (brightness can be adjusted in the rooms), noise and the handling of babies, always respecting their need for rest. 
We have two separate areas for looking after patients depending on their condition: "Elephants" (intensive and semi-intensive care area) and "Kangaroos" (intermediate care area). The Koala room has been equipped for families, where they can rest, shower and bathe. There is also an office with microwaves, fridges and tables for having meals. This room also has lockers for personal belongings to make the stay a bit more comfortable. 
A specialist nurse is responsible for welcoming the parents of hospitalised newborns, providing them with health education and telling them about the "I'm going home" programme before discharge. Each baby has a professional assigned from the nursing team throughout their stay. 
We offer home care since 2005, with home monitoring of patients whenever we consider that this is the best environment for the baby's development. We provide home care to about 100 families every year. The profile of the patients and their families that receive home care ranges from low-weight babies that need to put on weight and can do so at home to children in need of medical care and training for the family or parents and children in a complex psychosocial situation.
Family-centred care model
The care of our babies is individualized and focused on development and the family
Why SJD Barcelona Children's Hospital?
Family-centred care model
The care of our babies is individualized and focused on development and the family
Our NICU is open 24 hours a day for families, so that we can foster contact and that special bond between babies and their parents, who can also sleep there with their child and spend long periods of time with them. We focus on personalised care for babies, centred on their development and the family. Our professionals are NIDCAP-accredited.
We lead the way in kangaroo care, which allows skin-to-skin contact between the newborn and the mother or father.   
We promote breast-feeding even in the most complex cases. We have a milk bank for infants who for some reason cannot receive milk from their mothers. We have a revamped breastfeeding room with technology that controls the temperature and numerous parameters, thus heralding a major improvement in terms of safety in preterm baby feeding. 
Our clinical psychology and social work teams take care of families' psycho-social needs. 
Indicators
Pre-terms <32 weeks cared per year
Scientific publications between 2015 and 2020
A neonatal ICU to facilitate the family's involvement in child care and to manage complex cases
In 2021, the Neonatology Service started up an area that is four times larger than the previous one, with more beds, offering families a space that is conducive to the presence of the parents and their involvement in the care of their child.
Scientific evidence has shown that having these type of spaces promotes the well-being of pre-term babies and also reduces hospital-acquired infections.
The space is also equipped with cutting-edge technology to cater for the most complex situations: it has three boxes that can be turned into operating rooms, two beds fitted with ECMO and up to four levels of patient monitoring. 
Neonatal ICU of the SJD Barcelona Children's Hospital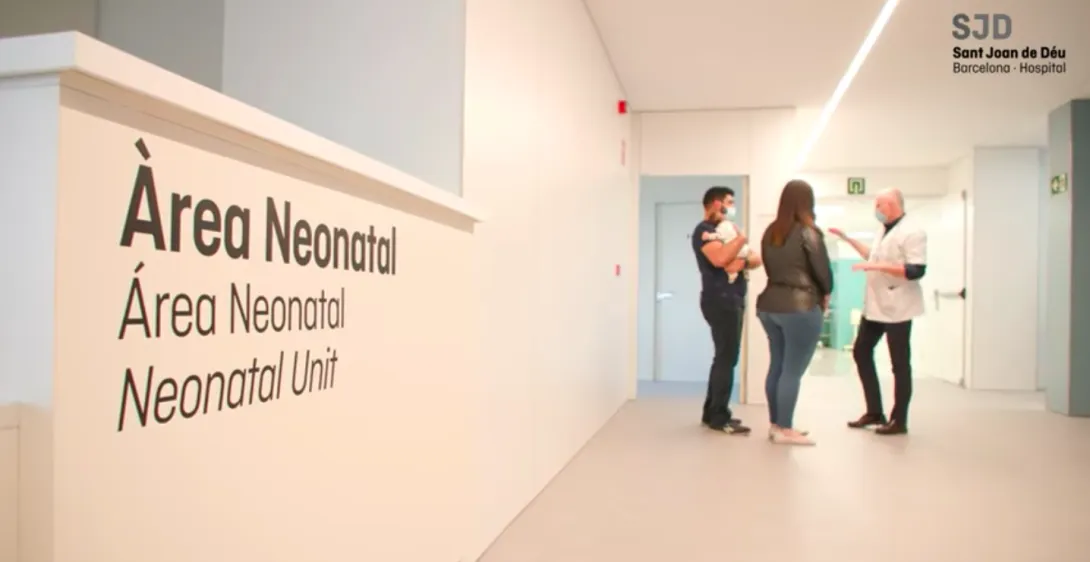 https://www.youtube.com/watch?v=zMYHzMoyK6A
Specialities and services
We have mastered all the techniques of maximum complexity: surgery of all types, ECMO (extracorporeal life-support in the case of respiratory or circulatory failure), hypothermia for birth asphyxia, extrarenal dialysis systems (peritoneal dialysis, ultrafiltration), among many other surgical procedures and interventions. 
Pathologies we treat
Prematurity and low birth weight
Cardiorespiratory impairment
Neonatal Neurology - Hypoxic ischaemic encephalopathy
Nervous system malformations
Urinary tract malformations
Metabolic and nutritional disorders particular to newborns
Treatments we offer
Neonatal Ophthalmology and Otorhinolaryngology
Care for newborns with Down's syndrome
Monitoring of newborns at risk of impaired psychomotor and neurosensory development
Our professionals
"We care for newborn babies to give them the best future possible"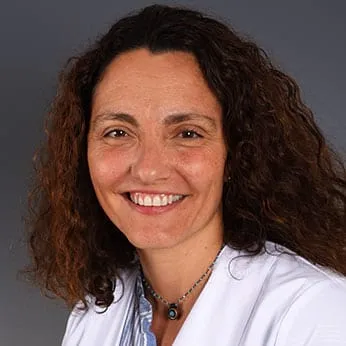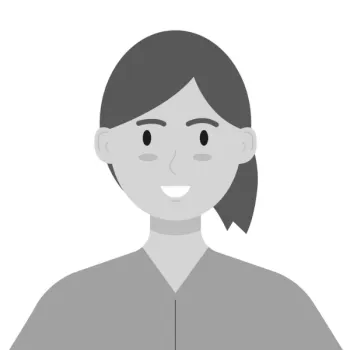 Pediatric cardiovascular surgeon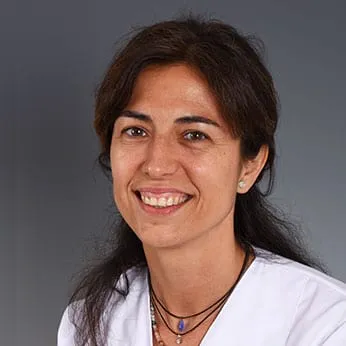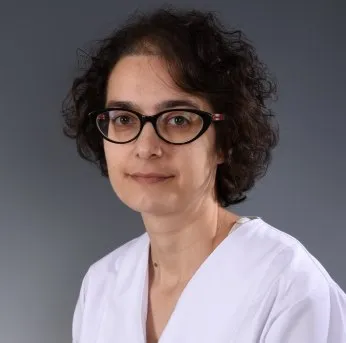 Cristina
Carrasco Carrasco
Neonatologist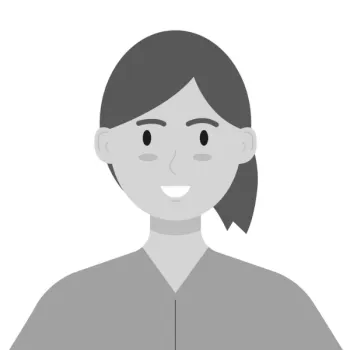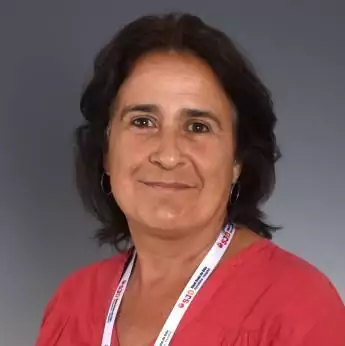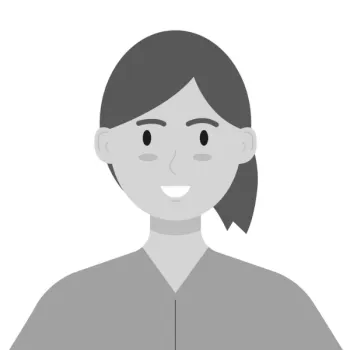 Child and adolescent psychologist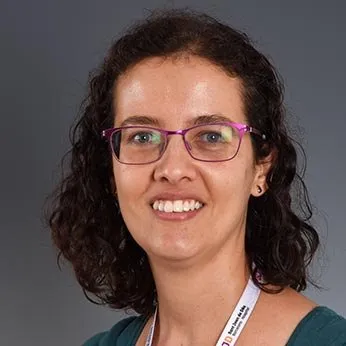 Early care technicians: 
Engracia Cazorla Sánchez
Montserrat Formaguera Martí
Social worker:   
Department secretaries:
Mª José Coll Lobarte 
Lidia Reyes Jiménez
Research
Our research is being conducted at the Institut de Recerca Sant Joan de Déu (IRSJD). You can check out the specific information about our group on the Neonatology Research page. Among our lines of investigation are the following: 
Prematurity, nutrition, care and developmental environment.
The neonatal brain (stroke and neonatal asphyxia).
Neonatal resuscitation and critical care (CDH).
Research group studying rare genetically based neurological diseases in children.
Research group studying adulthood diseases that originated in the womb or the first years of life.
Transfer actions
Clinical Practice Guideline on Hypoxic Ischaemic Encephalopathy in Newborns 35 Gestational Weeks or Older (in Spanish). Collaboration between the Sant Joan de Déu Foundation and the Catalan Agency for Health Information Assessment and Quality (AIAQS). This clinical practice guideline is part of the quality plan of the NHS of the Spanish Ministry of Health, Social Services and Equality.
Guideline for parents of newborns with hypoxic ischaemic encephalopathy (in Spanish).
Between 2015 and 2020 we published 24 articles in scientific journals with an accumulated impact factor of 96.26 points.
Teaching
SJD Barcelona Children's Hospital is a university hospital affiliated with the University of Barcelona, and so we share our knowledge and train professionals to specialise in high-complexity medicine.
Master's in Neonatology
In cooperation with the University of Barcelona, we organise the study of Pathophysiology in the neonatal period in order to provide training in the field of Neonatology, which is different from paediatric training. In addition, this line of study aims at promoting research in this important stage of life.
Duration: 2 courses
Supervisor and coordinator: Dr Martín Iriondo Sanz, Dr Oscar García Algar
Accreditation: 128 ECTS credits
Simulation group for newborn critical care
We provide in-house training to all professionals in the Neonatology Department at SJD Barcelona Children's Hospital. By simulating critical care situations in the NICU, the goal is to improve the management and dynamics of teamwork. Neonatologists, nurses and nursing assistants all participate.
Courses: Nine courses a year 
Management: Dr. Martín Iriondo Sanz and Ms. Mª José Troyano Martos
Instructors: Dr. Mar Reyne Vergeli (medical coordinator) and Ms. Sonia Ehrenberg Archs (nursing coordinator), Dr. Cristina Carrasco Carrasco, Ms. Carmen Cumplido Castillo, Dr. África Pertierra Cortada.